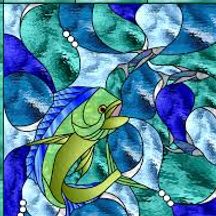 Windowfish
The band name came from the imagination of one Daniel Jeffries over three decades ago.
Windowfish the 1984-1988 music project, was the collaboration of David Harrell's original music, and Daniel Jeffries' highly creative lyrics and performance art. It was the type of songwriting that you just KNEW would leave an indelible mark if it got published and in front of people. Sadly, the adolescent Windowfish fell apart before it ever happened as the songwriting duo went their separate ways …but the music and the passion never died. Harrell carried that organic writing style and the memory of what Windowfish was and could be for years always knowing deep down that eventually, something would come of it. Eventually is here, right where it belongs in the present moment. 
The raw creativity of Daniel Jeffries has been replaced by the highly trained, refined lyric and vocal skills of Michael Clayton Moore. Moore wears a second hat as the band's music producer, highlighting Harrell's exceptional guitar skills. With inspirational new music that bridges the divide between classic rock and alternative rock, Windowfish lives, breathes, plays and sings.
Biofish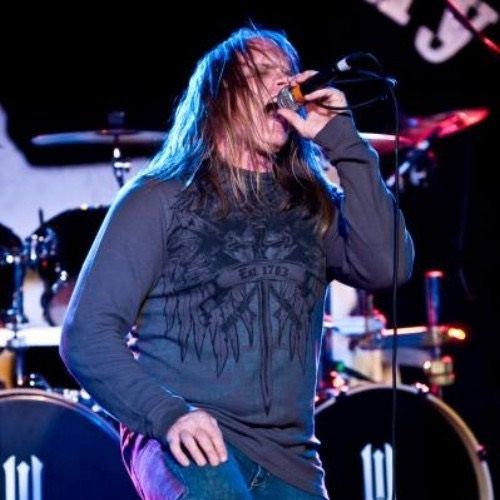 Michael Clayton Moore
Vocalist | Music Producer | Lyricist | Percussionist | Guitarist | Keyboardist
Windowfish Professional Studio Roles: Music producer, Audio Technician, Sound Designer, Sound Mixer, Digital Audio Editor, Video Editor
Windowfish Artist Roles: Lyrics, Lead Vocals, Backup Vocals, Digital Instruments
Voice Type: Tenor, Range C3-D5 (lyric) 
Musical Influences: Ann Wilson, Geoff Tate, Enrico Caruso, Paul Rodgers, Linda Perry, Freddy Mercury   
Equipment: Audio Technica wireless mics and in-ear monitors, Shure 55SH mics, Ovation and Godin acoustic guitars, Ibanez electric guitar, Ensoniq keys
BIO
Michael Clayton Moore is a passionate and honest vocalist. In his current form, he exhibits one of the most versatile voices in the business! Moore has the ability to sing many genres of music including classical, musical theater, pop, rock, jazz and country.  
Moore is a professional musician with a long list of credits to his name ranging from opera to heavy and progressive rock. Some of his most notable achievements: 
•    New Jersey based Metal band Artic Flame (ongoing): Lead and backing Lyrics/vocals
•    Palm Beach Opera: 10 years live performance art as a Tenor
•    Palm Beach Players: A regional theater company (performing roles such as Jesus and Judas in Jesus Christ Superstar and as The Phantom in Phantom of the Opera)  
•    Silent Night: Christmas standard interpretations and music from the Trans-Siberian Orchestra catalog with an innovative dramatic and technical flair.
In addition to his Windowfish role, Moore provides professional studio and voice lessons, regularly performs his solo live music act and provides lead vocals for the SoCal based classic rock cover band TrainWreck.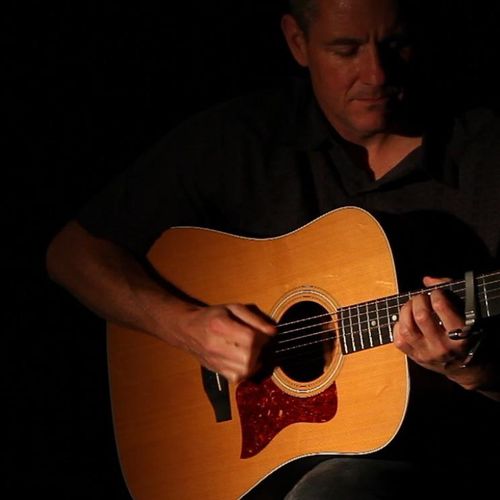 David "Blade" Harrell
Guitarist | Songwriter
David Harrell's brother handed him a nylon string guitar in the summer before high school and he never put it down. Entirely self-taught, Harrell rehearsed day and night striving to master the strings, all the while developing the ability to tap into the melodic music inside him. He earned the nickname "Blade" due to the lightning speed and intensity he exhibits with licks that cut through and stand out from the crowd. While he has great respect and gratitude to rock music greats and the chops to play classic rock, heavy metal and alternative rock, it has never made sense to him to play someone else's compositions. Playing the guitar was always an extension of him with music flowing from his fingers organically. He is thrilled to share his unique art with you today. Harrell's passion for creating original music started with the very first chord and continues to this day, as a major contributor of the music for the band Windowfish.
Electric Guitars: Ernie Ball Music Man Majesty, Ibanez 540s, Ed Roman Quick Silver
Acoustic Guitar: Taylor 410
Amplifiers: Fender Twin Reverb
Guitar Effects: Dunlop Crybaby, Full Tone OCD, MXR Analog Chorus, TC-Electronic Flashback, BBE Sonic Stomp, Electro-Harmonix Micro POG, Xotic SP Compressor, Rocktron Guitar Silencer, Xotic EP Booster